Posted by Mani
on Tuesday, April 28, 2009
0 comments

OUCH... The backs of my legs hurt today. Damn, it's because I wore the Doc Martens out yesterday. Except it's my mum's fault, she laced them up too tight.
At least they're pretty? ;)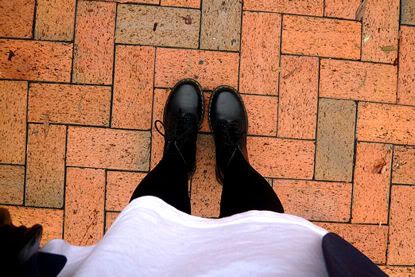 Posted by Mani
on Thursday, April 23, 2009
0 comments

So, I decided to make a blog. Like everyone else. SHOOT ME. Not much to write, except that my hands and feet are freezing... Maybe I'll update when I actually have something useful to say.
Posted by Mani
on Monday, April 20, 2009
1 comments