a thousand hugs
Tuesday, February 09, 2010
HELLO. So my last post was four days ago... feels so long... o__o Anyway, I think it seems that way cos school is so boring these days. But it should be fun this week! Oh look what I made for ** ** LOL: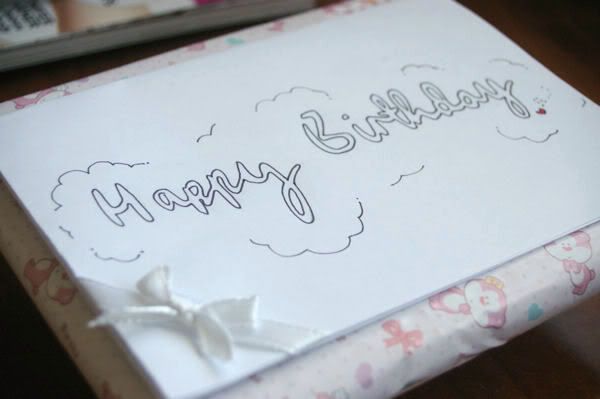 YEAH. I really hope she doesn't read my blog secretly or something... But anyway, it's not like she'll know what's inside right? ;) Damn, we have three mufti days this and next week. SO STUPID. I HAVE NO MORE CLOTHES. I guess it's too easy to raise money that way, huh. Oh, note to myself, I really really really want this bag from
kikki.K
. SO CUTE. My donkey tote's old now.